Since January 1, 2019, new law on public and quasi-public procurement in Kazakhstan was put into force. The very e-portal was subject to amendments promising to improve public finance area. Darkhan Birzhanov, Deputy CEO of E-Finance Center, major IT solutions provider for public authorities told about results of 10-year operations, challenges and plans of electronic public procurement portal.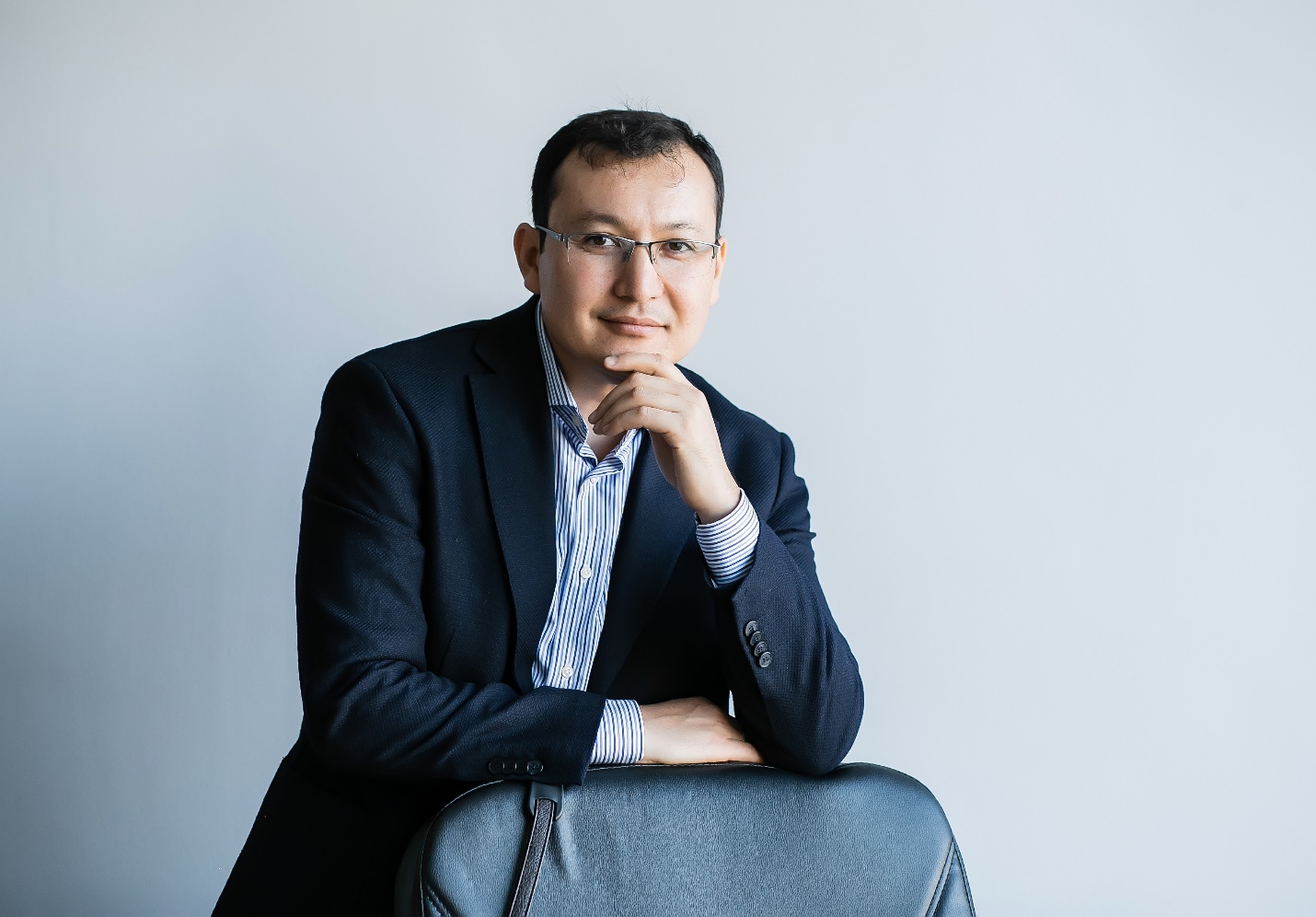 – As we know, public procurement portal of the Republic of Kazakhstan was launched in 2009. What development stages has it passed during those 10 years? What amendments and supplements was its functional subject to?
– Let us recall the chronology of historical events when we got "Accountant's Bulletin" newspaper publication, where public procurement announcements were published, and all public procurement procedures were carried out strictly in paper format.
Along with the improvement of the Law "On Public Procurement" and the introduction of new IT technologies, we created the first Portal where electronic public procurement announcements were implemented, and then the first procurements were transferred into electronic format - by method of price quotation. That allowed potential suppliers signing price quotation using electronic digital signature.
Later in 2011, a foreign IT platform was purchased, on which two procurement methods were launched - tender and auction. However, as we have used that solution in practice, we saw its technological and functional limitations.
Therefore, in 2015, it was taken decision about reengineering of the portal using Open Source technologies. So, since 2016, the Public Procurement Portal has been operating on the basis of this platform.
Today, we have got 100% of procurement procedures – all of them have been transferred to the electronic format. At the same time, we have automated not only public procurement procedures, as well as completely automated the process: from public procurement announcements to conclusion of contracts, and signing completion certificates. Let me note that to verify the qualifications of the Supplier, about 20 integrations with information systems of public authorities have been implemented.
– How transparent did become public procurement processes in the country since using EPP portal?
– According to our statistics, until 2016, an average number of potential suppliers participating in the competitive environment was ~ 1.3 suppliers per lot. Following 2018, we can say that this figure has grown up to ~ 3.9 suppliers participating in one lot, i.e. four participants per tender. That was made possible thanks to the work carried out by the Ministry of Finance regarding transparency of procurement procedures and the elimination of barriers to business.
Since 2017, a special standard has been introduced, according to which, before the announcement of the acceptance of applications for the tender / auction, a preliminary discussion of the tender documentation is carried out - where potential suppliers, if available, see the so-called "customization" in the technical specifications and can file an electronic complaint with the inspectors. At that, the auditors have the technical possibility to immediately respond to the complaint on the Portal through electronic in-house control without visiting the Public Procurement Organizer.
In aggregate, this allows eliminating contact of the auditor with the object of control, preventing corruption risks.
– Head of the State in his message focused on the high share of single-source procurement and instructed to take measures to reduce this indicator. How is it planned to regulate and how is it technically possible within the framework of the EPP portal?
– Indeed, as of the end of 2018, the share of single-source procurement amounted to 65%. Anticipating this, the Ministry of Finance is working to amend the legislation. Firstly, it is proposed to reduce the foundations for customers to make single-source procurement. Now there are about 50 foundations allowing using single-source procurement - these are mainly current expenses for the procurement of utilities, financial and other services, where there is a natural monopoly. In addition, there are single-source procurements that are purchased from intellectual property subjects, from individuals identified by the Laws, etc. However, there is a bulk of procurement amounting to up to 100 MCI, where customers are also allowed to procure from a single source. Here we proposed "Electronic Store" standard, where customers can buy any goods, but in a competitive environment.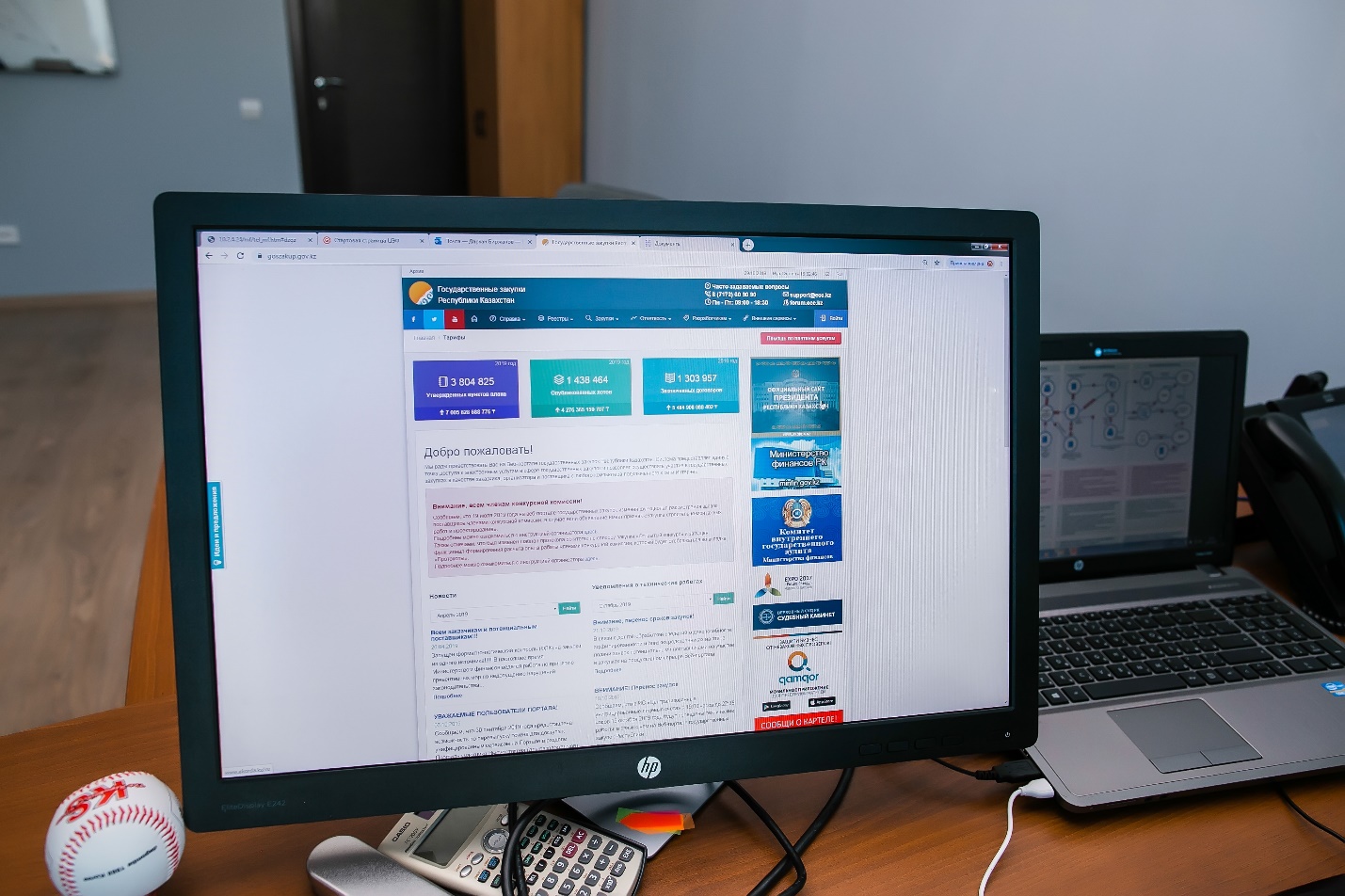 – What was the need to introduce a fee for using the web portal this year? To what it has contributed and what has been changed as compared to the last year?
– Let's start with the reasons why the public procurement portal has become paid. Despite the fact that the portal was created with budgetary funds, the government spent about KZT2 billion annually on its maintenance. The money has been spent for the maintenance of servers in data centers, the rental of computing capacities, contact centers, technical support for server and software. We understand that this is taxpayer money. Moreover, taking into account the fact that we have a socially targeted budget, it is unfair to spend taxpayer money on maintaining the Portal indiscriminately. Indeed, only businessmen gain benefit or profit from participating in public procurement! And what about those who are not?!
At the same time, from year to year, we have begun to understand that we cannot implement additional "features" (feature, English - an additional possibility, a trick – editorial note). The reason is that it is impossible to register them in the Law. For example, how one can register "SMS-informing potential suppliers" norm?
Therefore, the government in cooperation with "Atameken" National Chamber of Entrepreneurs has decided: let the business itself maintain a public procurement portal and put forward requirements for its improvement.
To be fair, we introduce a differentiated tariffication of paid participation in public procurement, dividing suppliers into small, medium and large businesses. A small business that make procurement amounting up to KZT1 million pays 1 MCI per year. The following - 10 MCIs and, accordingly, more per year. These two groups participating in procurement up to KZT10 million take 70% of all potential suppliers. 20% - these are procurement participants up to KZT100 million. The remaining 10% are involved in procurement amounting more than KZT100 million.
If we talk about changes, this is an update of the Portal server equipment, which was purchased in 2011, the operation of a round-the-clock contact center, and an increase in KPI in portal accessibility up to 99%. In the near future, we will launch SMS-informing suppliers about important procurement events, where he takes part - for example, that his bid application was rejected by the tender commission or he won the tender and he needs to sign an agreement on the Portal.
– The EPP portal generates a large amount of data that can be used in analytical and other studies. What about access to this data for third parties?
– Since 2017, we have launched unified services and 90% of the data of the public procurement portal became available to any organizations willing to access data. The process is organized as follows: an organization writes a letter of request indicating the purpose to the Ministry of Finance and we provide access during the day.
Currently, more than 150 users willing to obtain data are registered. 70 companies constantly use this data: Akimat divisions, quasi-sector, inspection bodies, and business. All information is publicly available.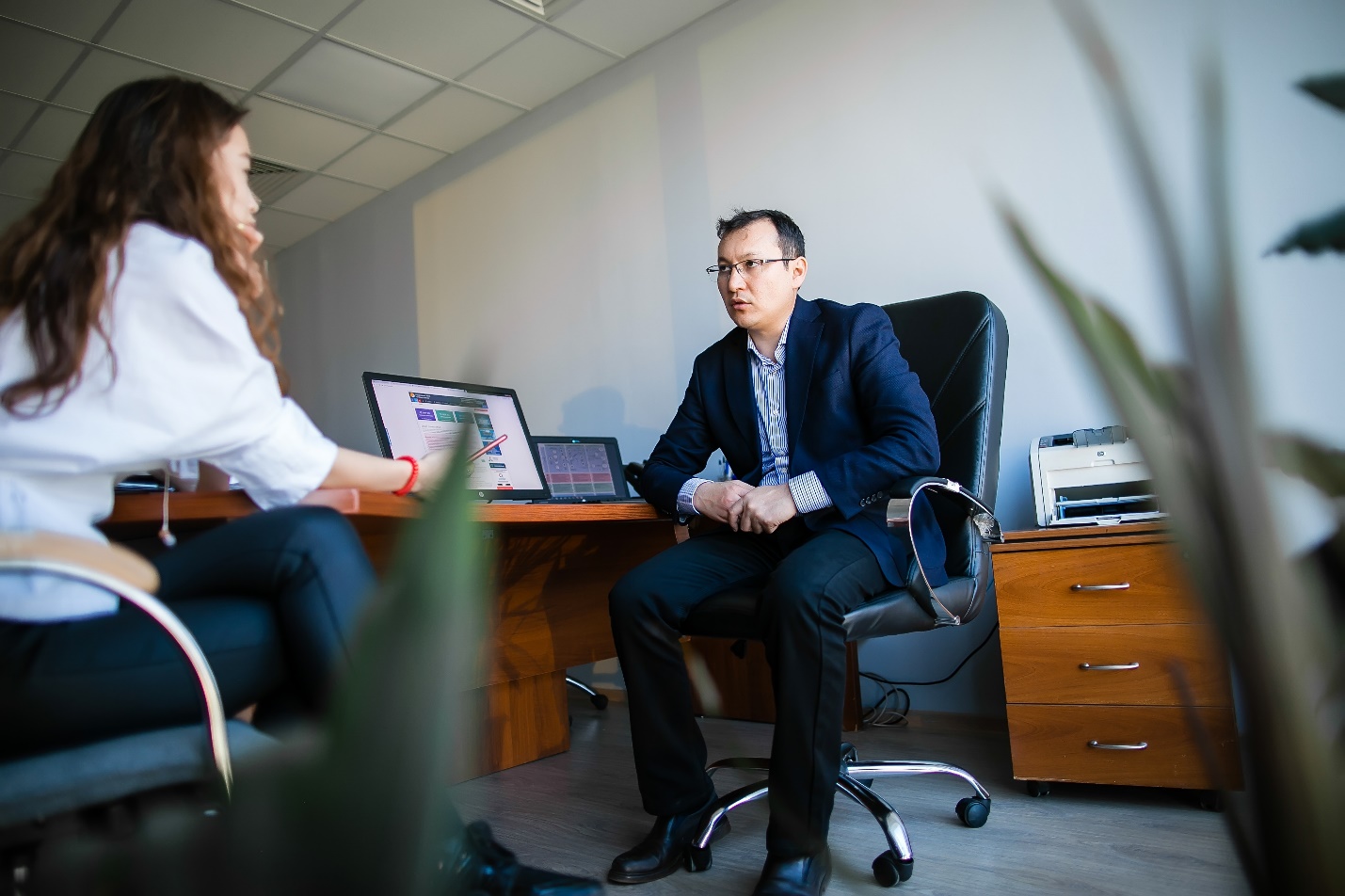 – What are the plans relating to the public procurement portal of the Republic of Kazakhstan? What is planned to change, will there be any innovations?
– The EPP portal has already become a part of the budget process. We have created a forecast price database for use in the public planning system. In other words, in the future we will not allow planning higher than the average prices of the public procurement portal. Second, we have one interesting project to be developed, Goods E-Passport Database. By the way, the project promises to create a real "boom" of interest for the business community. Of the upcoming projects on the Portal, these are virtual assistants that will appear in the first half of next year; automation of part of the procurement processes for the quasi-sector.
– Tell us more about "Goods E-Passport" (GEP) Database.
– This database is to be created for the "e-store" procurement method in order to reduce single-source procurement. This is an analogue of MarketPlace, where any stores will place their price lists with photos, choosing commodity items from the catalogue. According to the specified characteristics, customers will be given with the opportunity to purchase goods through this electronic store. The innovation to be launched by July 2020 will reduce the share of single-source procurement for goods. At that, in the future we will distribute this database of GEP for the market in order to create new services for the population.
Source: https://tengrinews.kz/conference/biznes-doljen-soderjat-sam-zampred-efc-vvedenii-platyi-352/